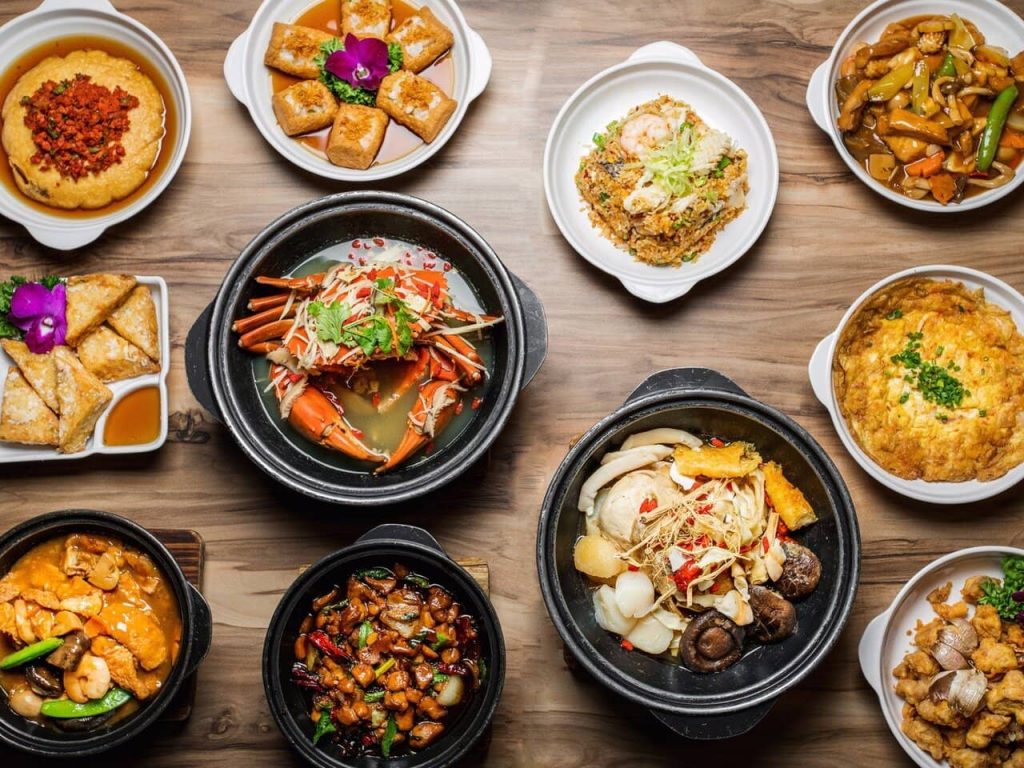 If you ever ask anyone where's the perfect place to unwind after a hard weekend, they'll direct you to Yishun. Here, you can enjoy an excellent drift-karting arena experience or canopy climbing at SAFRA's Yishun Adventures Sports Centre. Once you're done, you'll want to eat at the best restaurants available. Here are five great dining places in Yishun you should try.
1. Uncle Leong Signatures
Uncle Leong is one of the best restaurants for an authentic Chinese dining experience. Enjoy the best cereal chicken, spinach with whitebait, and salted egg lotus root for starters. Then, you can proceed with their fascinatingly-delicious Nescafe Pork Ribs, Chinese spinach with egg floss, and handmade prawn rolls for good measure. Many customers note Uncle Leong's huge servings, making their dishes a huge value for money
Address: 848 Yishun Street 81, Singapore 760848
Hours: 10:30 AM – 10:30 PM daily
2. Himawari Japanese Restaurant
Japanese restaurants are a dime a dozen in Singapore, but in Yishun, Himawari Japanese Restaurant stands out because of its flavour and diverse dish variety. Sushi party platters are an amazing thing, especially if you're eating with family or a group of friends after your Yishun activities. If you're all about eating the best Japanese dishes to satiate your cravings, you can go for their excellent selection of Donburi and Robatayaki, especially their Chicken Nanban, Koji, and amazing Iberico selections.
Address: 1 Orchid Club Rd #02-02/03, Driving Range unit (Carpark, A Orchid Country Club, Singapore 769162
Hours: 11:30 AM – 2:30 PM, 6 PM – 9:30 PM daily
3. A&C Braised Duck And Kway Chap
Kway chap is a traditional comfort dish for Singaporeans and has become a favourite among many foreigners that love Singaporean dining and traditional dishes. At A&C Braised Duck and Kway Chap, you get the best of both kway chaps and braised duck. They serve the combined dish with a huge amount of garlic, giblets, and many other things that make your duck and kway chap combination dish special.
Address: 605 Yishun Street 61, #01-309, Singapore 760605
Hours: 7:30 AM – 3 PM daily
4. Hup Seng Huat Seafood
Seafood is a huge part of everyday diets and its tradition for many Singaporeans. In Hup Seng Huat Seafood, you'll get the best seafood rice in Yishun or even Singapore. Ordering Sambal fried rice, Tom Yum fried rice, diced pork, roasted pork, and crab meat fried rice. If you're not feeling seafood rice, then, you can go with their seafood bee hoon and white bee hoon with prawn.
Address: 630 Yishun Street 61, Singapore 760630
Hours: 4 PM – 12:30 AM
5. Siam Kitchen Khatib
Siam Kitchen Khatib is well-known for the best delicious Thai dishes available in Yishun, such as Prawn paste Chicken with Jaew Sauce, deep-fried spring rolls, Thai Chicken Satay, and Stuffed Chicken Wings. Plus, you can go for their main courses, including minced basil beef, stir-fried beef with spring onion, and more. We believe that every single part of Siam Kitchen Khatib's menu is an amazing dining experience.
Address: 2 Yishun Walk, Singapore 767944
Hours: 12 PM – 2 AM
Conclusion
In today's economy, having multiple financial emergencies is a possibility. Unfortunately, you can only save enough cash for one of them. Thankfully, if you're juggling between two or more devastating situations, you can always count on a dependable personal loan near Yishun to tide you over. Raffles Credit can provide you a loan up to six months of your salary on the same day you submit all your requirements. Just fill out our quick form to get started now.