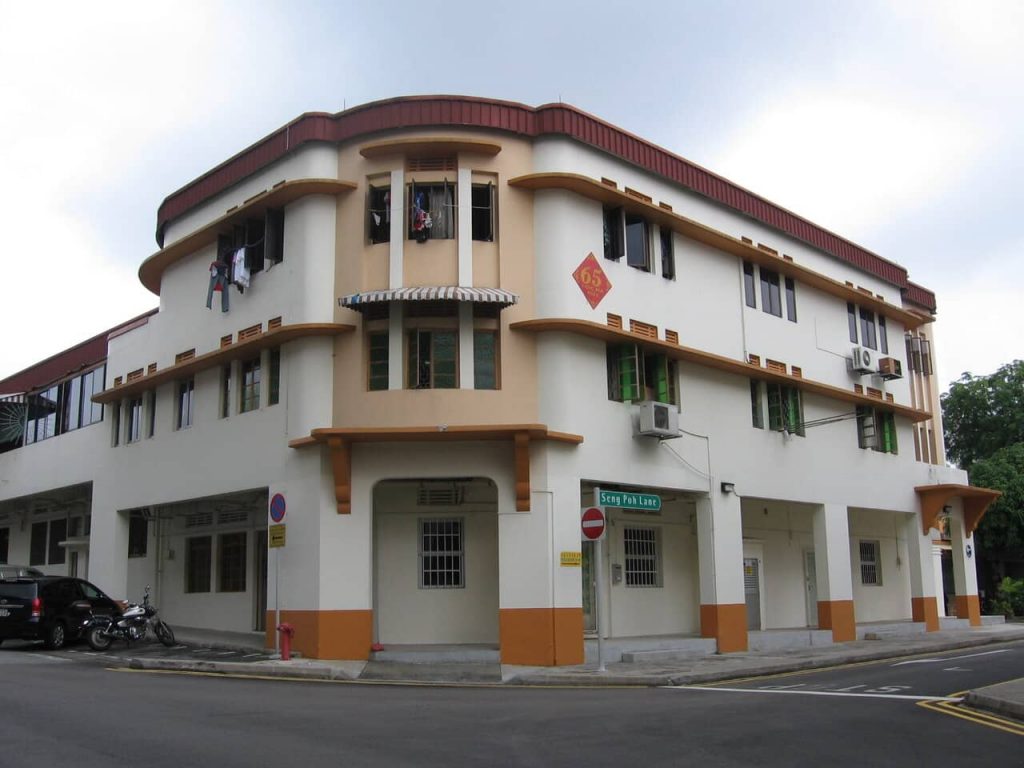 Tiong Bahru is Singapore's oldest residential area constructed way back in the 1920's. As a result, there has always been a prevalent timelessness to it—on one hand a relic of the past, on the other an intimate and immersive atmosphere that will welcome anyone from any generation. If you have fancy the old-fashioned, this is a place well worth checking out.
Behold Tiong Bahru's Architecture and Murals
The first thing that will catch your eye in Tiong Bahru is its architecture—like a nod to a bygone era, Tiong Bahru retains 1930s art deco design, in somewhat a harmonious combination of British and local inspirations.
A closer look will let you find the different murals all over the area, paintings that are not only pleasing to the eye, but also tell a story about Tiong Bahru's culture and history.
Eat Your Way Through the Local Food Trail
The best way to a person's heart is through their stomach, and the best way to learn about a place is through its local food. Tiong Bahru is home to the largest concentration of old-fashioned hawker stalls, with a side of a smattering of modern cozy cafés and shops.
This combination attracts a lot of the locals, and trust me when I say that you should always trust the taste of the native.
Visit Local Vintage and Novelty Shops and Indie Bookstores
As if it can't get any more romantic (and hipster-y), Tiong Bahru is host to an array of decades-old provision stores, antique and novelty shops, vinyl record stores, and a supportive indie literature scene.
If you are interested in the arts, or are partial to the idea of fashioning yourself as a lead role in an indie film, this is the perfect activity for you.
Visit a Pre-War Air Raid Shelter
Take a quick, deeper historical detour through an air raid shelter built way back in 1939. It was meant to house an estimate of 1,600 people inside its 1,500 sqm protective walls. Thankfully, it was not used much during the Second World War, but provides a looking glass through the lives of the people at the time.
Address: 78 Guan Chuan St, Singapore 160078
Business Hours: 24 hours daily
Explore Like a Local by Taking a Heritage Tour
Tiong Bahru is a place rich in culture and history, and a deep exploration is warranted to truly immerse yourself in the subtle magic of the area. Take the Tiong Bahru Heritage Tour, or better yet a local guide walk you through so you can have a more intimate experience.
Closing
Tiong Bahru is a place that deserves your attention and thorough exploration, so make sure you get to experience as much of it as possible.That being said, to do so, you must free yourself from any limitation, including that of your wallet. A quick cash loan can help so you cruise along Tiong Bahru worry-free.
Raffles Credit is a licensed moneylender that can offer you an affordable personal loan near Tiong Bahru so you can focus on the experience.