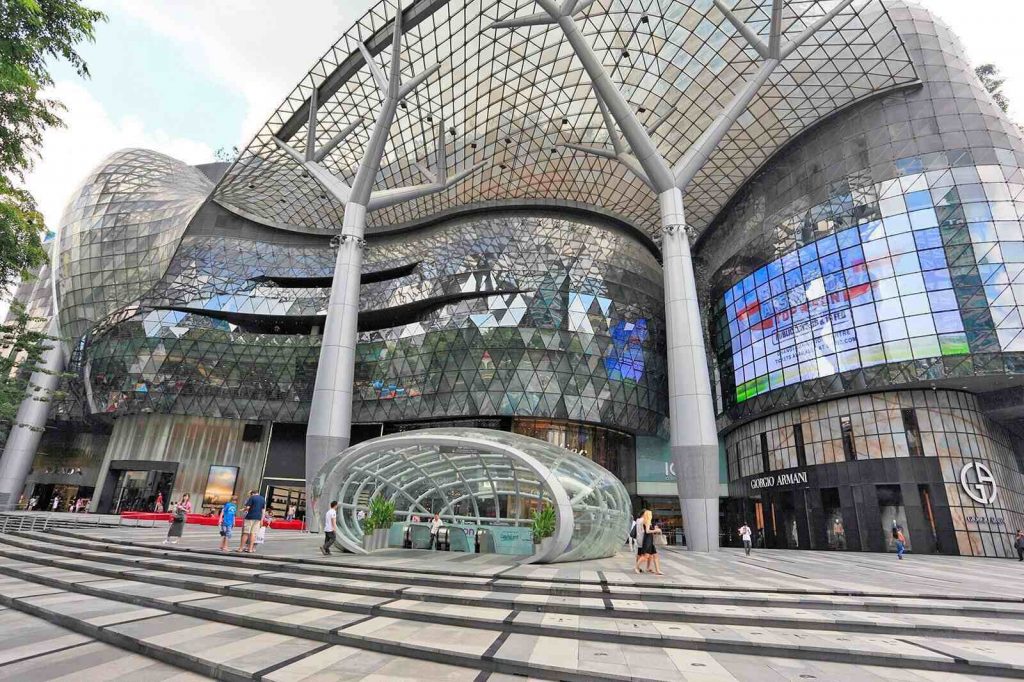 Orchard Road is Singapore's most famous shopping street, and for good reason. With its luxurious malls and high-end retailers, it's a shopper's paradise. But Orchard Road is more than just a place to shop.
There are plenty of other things to do in this vibrant district, from catching a show at one of the theaters to exploring the beautiful Botanic Gardens. Here are 5 of the best things to do in Orchard Singapore:
1. Eat at Fat Cow
Fat Cow is the perfect place to go if you're looking for an unforgettable meal. From their amazing food and friendly staff, they have a great ambiance that will make any customer happy! When entering this restaurant, your senses are greeted with warmth as soon as possible which creates excitement about what's ahead in Fat Cow's fantastic setting- not to mention all those exquisite dishes they offer.
Location: 1 Orchard Blvd, #01-01/02 Camden Medical Centre, Singapore 248649
Opening Hours: Daily, 12–3PM & 6–10:30PM
2. Explore Orchard Road
Orchard Road is the perfect place to explore on foot. With so many different malls and shops, you can easily spend a whole day walking up and down the street. And if you get tired, there's always a place to rest your feet and have a cup of coffee.
Location: Orchard Rd, Singapore
Opening Hours: Daily, Open 24 hours
3. Visit Masjid Al-Falah
This mosque is conveniently located next to Paragon Shopping Mall. It's a five-minute walk from either Orchard MRT or Somerset MRT, so it'll be easy for you to find the place if you're traveling through Singapore! This mosque is easily accessible for Muslims who want to perform their prayers.
Location: 22 Bideford Rd, Singapore 229923
Opening Hours: Daily, 1–9PM
4. Have Fun at BOUNCE Singapore Pte. Ltd.
The perfect place for kids and adults alike, this bounce house is a must-see. You can try jumping, slam dunking, or rolling around – it's great exercise! If you're looking to make friends with other people who share your interests then buy tickets online beforehand because on weekends it gets crowded really quickly
Location: 8 Grange Rd, #09-01 Cineleisure, Singapore 239695
Opening Hours: Daily, 10AM–8PM
5. Shop around at the ION Orchard
The ION Orchard is a shopping mall that's unique because it has a mix of different types of stores. You'll find high-end brands like Tiffany & Co. and Louis Vuitton, as well as stores that are more affordable like H&M and Uniqlo. This is a great place to shop if you want to find something for everyone on your list.
Location: 2 Orchard Turn Singapore 238801
Opening Hours: Daily, 10AM–9:45PM
Closing
So, these are 5 of the best things to do in Orchard Singapore. Whether you're a shopper or just looking for something to do, Orchard Road is definitely worth a visit.
We all have different financial needs. But luckily for you, there's Raffles Credit, a Money Lender near Orchard, who offers tailored options to suit your situation. Fill out their quick form today and get started with the process that will work best in getting necessary funds quickly without hassle or headache attached!