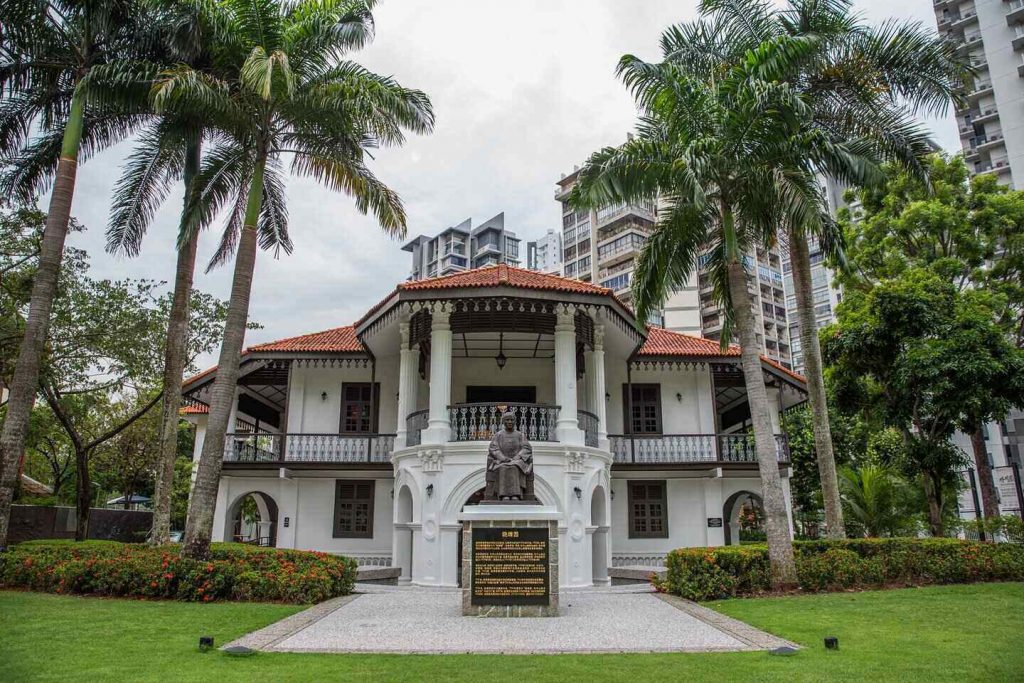 If you're looking for things to do in the Novena area of Singapore, you're in luck! There are plenty of great activities and attractions to keep you busy. Here are some of our top picks:
The Sun Yat Sen Nanyang Memorial Hall is in fantastic condition, with three levels of exhibits. Each one is beautifully curated from start to finish. The serenity of this place is incredible, and it's unlike any other experience.
This is a place of history. Take some time to try the swings and think of what it was like for our ancestors in the past. Keep in mind that there isn't any parking here, so if you drive, you'll need to park nearby.
Singaporeans and PRs are eligible for free entry. All other pass-holders and visitors pay $8.
Location: 12 Tai Gin Rd, Singapore 327874
Opening Hours: 10AM–5PM, closed on Mondays
The Zhongshan Park is a small park near the Zhongshan shopping mall. Before the mid-autumn festival, it is decorated with colorful lanterns – a must see! It also has a grass lawn great for picnics. It's a lovely place to spend time with friends or family.. It's also near Starbucks and McDonald's. This is a wonderful location to visit and take time to enjoy life.
Location: Balestier Rd, Singapore
Opening Hours: 8AM–6PM
The Balestier Market is a cooked food market located on Balestier Road..There's a lot of food to select from at reasonable prices. There's also a large open public parking lot behind it, making it very convenient. It's best to visit during the weekdays so avoid the crowd. The chicken rice stall is highly recommended.
Location: 411 Balestier Rd, Singapore 329930
Opening Hours: Open 24 hours
You'll find here some of Singapore's popular florists. There are many different types of flowers to select from, each with its own unique color. They also provide floral supplies and tools to assist you with your flower arrangement.
Location: 557 Thomson Rd, Singapore 298181
Opening Hours: 8AM–9PM
If you're up for the trek through the thick vegetation, you'll get a stunning view of magnificent 'Avatar' trees draped in purple and white flowers. It's a wonderful tropical jungle getaway. You're unlikely to encounter many insects here. The path isn't well marked. You can expect many fallen trees along the way. It's also possible that you'll come across a few pieces of hazard tape used to direct family members to an ancestor's tombstone. The Chinese gravestones with inscriptions of the deceased's birthplace add a nostalgic touch.
Location: Bukit Brown Cemetery, Singapore
Opening Hours: 6AM–7PM
Closing
So there you have it, our top picks for things to do in Novena Singapore! We hope you enjoy your time here. If you have any questions or suggestions, please feel free to leave a comment below.
Whatever financial need arises, there are various loans to help remedy your situation. Raffles Credit, a Money Lender near Novena, is always an option for you no matter what size or type of loan needed; they'll find the perfect solution tailored just right! Fill out their quick form today to get started.