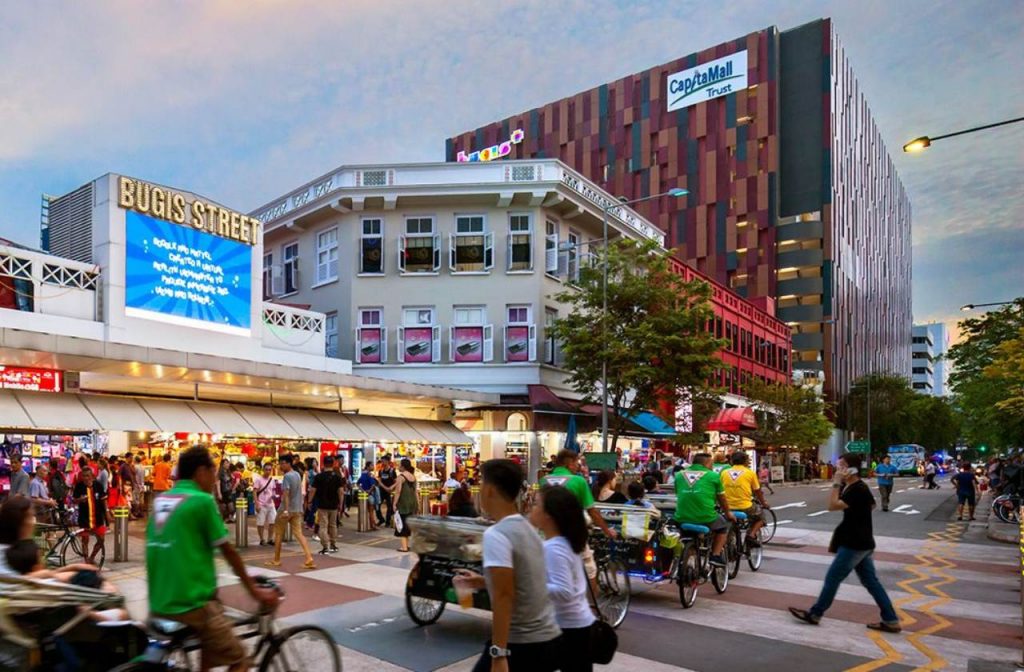 Bugis is one of Singapore's most famous places. Popular with locals and tourists alike, the area is best known as a shopping haven, housing the most affordable deals on accessories, clothes, cosmetics, and more.
If you're visiting soon and are looking into doing some shopping in the district, here are five places to swing by!
Bugis Street offers a hybrid shopping experience like no other. It's a lively shopping street with numerous options for food, fashion, and everything in between. The area houses various apparel shops, food markets, souvenir stores, and eateries. Whatever your shopping needs are, you'll surely find them met when you visit the area.
Address: 3 New Bugis Street, Singapore 188867
Hours: 10:00 AM to 10:00 PM daily
For your fashion shopping sprees, Bugis Junction is the place to swing by. It's a shopping mall filled with trendy stores, especially for women's clothes and accessories. The mall also has a food court and several restaurants – enabling you to cap off your shopping marathons with delicious eats.
Address: 200 Victoria St, Singapore 188021
Hours: 10:00 AM to 10:00 PM daily
Feeling bougie? Bugis+ is the shopping place for you. Ten floors high, this mall contains various global chain stores, eateries, and restaurants. It also has a cinema, and even a pool hall. It's definitely the place to visit for a major shopping trip with your friends or family.
Address: 201 Victoria St, Singapore 188067
Hours: 10:00 AM to 10:00 PM daily
A mere six-minute walk away from Bugis Station, the Golden Landmark Shopping Centre is one of Singapore's oldest malls. But don't be fooled – it's up-to-date and remains to be one of the best places to shop in the area. It houses a large and diverse array of shops, from apparel, to household items, to personal essentials, and more.
Address: 390 Victoria St, Singapore 188061
Hours: 10:00 AM to 10:00 PM daily
Nine minutes away by foot from Bugis MRT, Sim Lim Square is the place to be for your tech and gadget needs. It is a spacious technology mall offering equipment ranging from computers, cameras, phones, gadgets, TVs and audio equipment. It is also the largest IT mall in Singapore, with nearly 200 stores spread over 6 floors.
Address: 1 Rochor Canal Rd, Singapore 188504
Hours: 10:00 AM to 9:00 PM daily
Where shopping is concerned, Bugis has got you covered. It has some of the best shop options across a variety of categories.
If you're in the area and would need a loan for an emergency, check out Raffles Credit. They are a licensed money lender offering personal loans near Bugis. Request a free quote now – no commitment required.