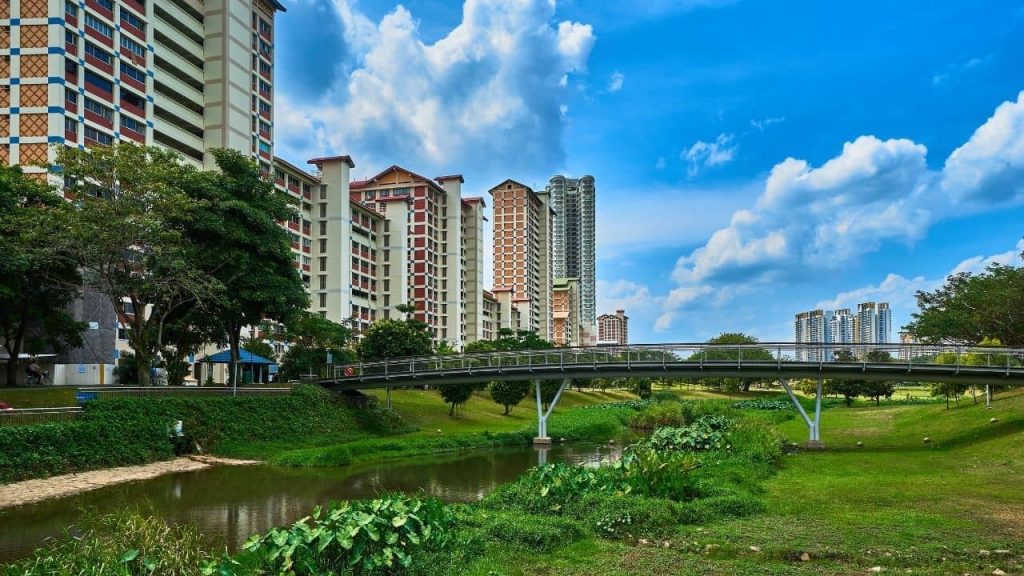 Planning on visiting Bishan? With its central location, beautiful parks, delicious food, and great sights, you can look forward to visiting this place.
If you haven't had the chance yet to explore everything it has to offer, then now's your time! In this post, we're sharing all the best places in town along with some fascinating destinations worth checking out.
Here are 5 of the best and hidden things to do in Bishan Singapore.
1. Visit the Kong Meng San Phor Kark See Monastery
This Buddhist temple is a sight to behold, established in 1921. It's one of the first traditional Chinese forest monasteries in Singapore and can be found along with its massive space within Bishan Park where it also holds significant religious monuments status for Southeast Asia as well! It's equivalent to 11 football fields. 
If you love art and history, then you'll love this place. It's a fantastic destination for those interested in learning about the culture and religious beliefs of Singapore.
Location: 88 Bright Hill Rd, Singapore 574117
Opening Hours: 8AM–4PM, daily
2. Enjoy Nature at the Windsor Nature Park
This nature park is fantastic for those who want to get out and about and enjoy peace, quiet, and fresh air. The massive area where it's located serves as a small forest sanctuary within the urban setting of Singapore. With its peaceful streams, bamboo groves, rustling leaves, and more; it's truly an amazing place to visit and relax.
Location: 30 Venus Dr, Singapore 573858
Opening Hours: 7AM–7PM, daily
3. Have Fun at the Bishan-Ang Mo Kio Park
This large urban park has plenty to offer. You can take your kids for a ride on the children's water playground or enjoy recreational activities at River Plains. The dog run area is also available in case any furry friends come along with their owner. 
If you get hungry, there are restaurants and shops within walking distance.
Location: 1384 Ang Mo Kio Ave 1
Opening Hours: Open 24 hours
4. Play at the Bishan Active Park
Want to exercise? The Bishan Active Park is an airy and serene park to do just that. You can find a basketball court, running track, and even a soccer field!
It's also a great place to bond with your family and play badminton, football, sand volleyball, or basketball.
Location: Bishan St. 23, Singapore 570210
Opening Hours: Open 24 hours
5. Go Hiking at the Macritchie Treetop Walk
Looking for a serene place to explore? Then check out the Treetop Walk at Bishan Park where you can get up close with the natural world. It's a wonderful sight to behold as you're surrounded by lush greenery.
Hikers have the chance to walk through forest trees and enjoy a peaceful nature hike on this suspension bridge.
Location: MacRitchie Reservoir Park, Singapore 298717
Opening Hours: 9AM–5PM (Tuesday, Thursday, Friday), 8:30AM–5PM (Saturday & Sunday), Closed on Mondays
These are just a few of the many things to do in Bishan Singapore. The best part is that you're able to get an access pass for all these attractions at reasonable rates. So if you haven't had the chance yet, then definitely check out this amazing destination!
When you need money fast, there is no better place than Raffles Credit, a Money Lender near Bishan. They offer different loan options to suit your needs and will work hard at solving any financial problems that come up!  Fill out their quick form to get started!