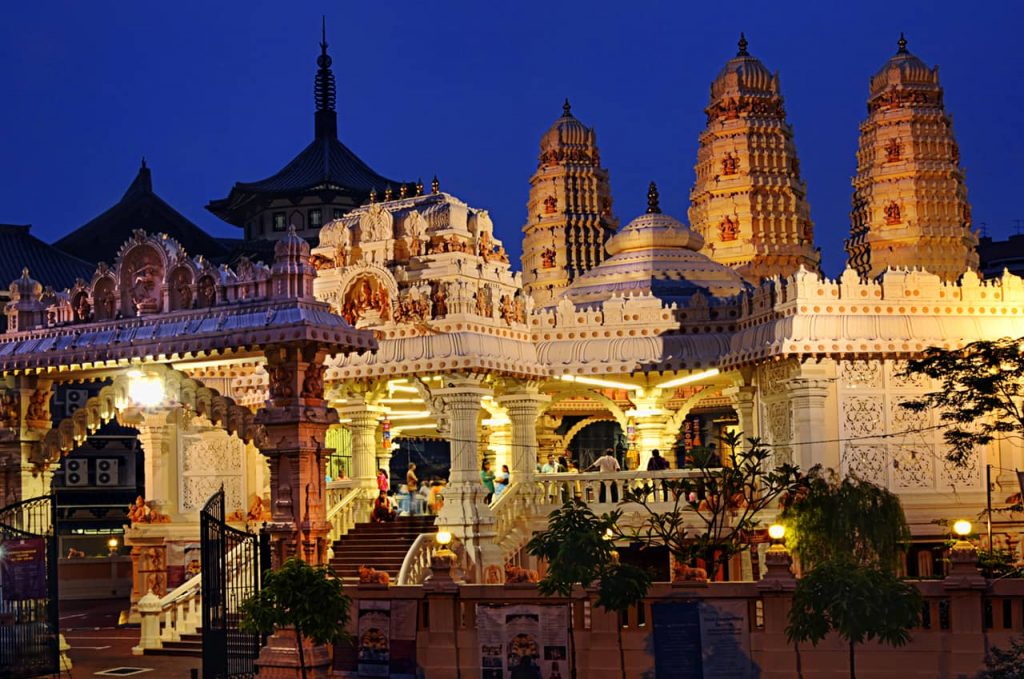 There are a number of recreational spots in Aljunied Singapore. With beautiful parks, green spaces and open green areas, you will never run out of fun things to do here.
You can spend several exciting hours with your family and friends in Aljunied. This is not just a place for entertainment, but also forms part of the educational experience.
Whether you want a family day out or a romantic getaway, there is something for everyone in Aljunied Singapore. Here are the 5 best things to do in Aljunied Singapore.
1. Visit Sri Sivan Temple
The Sri Sivan Temple is one of the most famous religious attractions in Aljunied Singapore. It is dedicated to Lord Shiva.
If you visit the Sri Sivan Temple, you will be mesmerized by its beauty and spirituality. This attraction is an excellent place to bring your family on a leisurely weekend.
The Sri Sivan Temple is easily accessible by public transport, but if you are driving yourself, there are ample parking spaces that you can use.
Location: 24 Geylang East Avenue 2, Singapore 389752
Opening Hours: 6AM–12PM, 5:30–9PM daily
2. Check Out Munch Munch
This is a great place to check out for retro lovers! Immerse yourself in your childhood memories with the snacks and toys available in the store. The shop owner is very friendly so feel free to say hello when you do stop by.
Location: 371 Guillemard Road, Singapore 399779
Opening Hours: 11:30AM–9PM daily
3. Learn Gymnastics at the Gymkraft
Want to learn gymnastics? Gymkraft is the best place to go. Gymkraft offers a wide range of gymnastics classes from kids to adults! They even have Parkour, Trampoline, and Aerial classes.
Stay updated. Check their Instagram and Facebook pages to see their class schedules.
Location: 1 Stadium Pl, #01-69/70 Kallang Wave Mall, Singapore 397638
Opening Hours: 10AM–10PM weekdays, 9AM–8PM Saturdays, 9AM–10PM Sundays
4. Have Fun at the FunEmpire
FunEmpire is the best place to go for all your entertainment needs. It is very spacious with lots of fun games and rides!
To name a few, they provide activities such as SaberFit, Combat Archery Tag, Saber Tag, Laser Tag, Bubble Bump Soccer, Poolball, Bullet Ball, and Ninja Tag. Whatever the age, they have activities you'll love and enjoy.
Location: 5B Guillemard Rd, level 3 Wing Fong Building, Singapore 399685
Opening Hours: 9AM–10PM daily
5. Walk around Pasir Ris Town Park
Featuring trails, a fishing pond and a playground, Pasir Ris Town Park is one of the best places to walk around and be surrounded by nature. Bond with your friends and family with a picnic or a camping trip.
There are more people on the weekends so it's best to visit during the weekdays. You can even bring your bicycles for some exercise.
Location: Along, Pasir Ris Central, Opposite MRT Station, Singapore 519639
Opening Hours: Open 24 hours
These are the five best things to do in Aljunied Singapore. There is truly something for everyone here. If you're looking for a family day out, then head on down to Munch Munch and FunEmpire.
If you want to learn gymnastics, visit Gymkraft. And if all else fails, you can always visit the Sri Sivan Temple and have a picnic at Pasir Ris Town Park.
So what are you waiting for? Visit Aljunied today!
If you need a Money Lender near Aljunied, you can't go wrong with Raffles Credit! They offer different loan options to help in case you need cash fast or on the same day loan. With tons of great reviews, you can be sure that they are trustworthy. Fill out their quick form to get started!