Anyone with a powerful idea for a business with a unique selling proposition can quickly find the funding and support they need. However, no country is as helpful and encouraging to startup companies as Singapore.
The country's technology-centered policies have made it easy for virtually any Singaporean to rack their brain looking for market gaps and innovations capable of establishing a long-term, thriving brand.
All business-positive government efforts had allowed the country to become part of the world's top 30% start-up ecosystems, placing it close to California's Silicon Valley, London, Beijing, and New York City.
Plus, Singapore's policies allow startups to have a 73% tax exemption on the first S $73,000 they earn. If you add the 100-200% IP registration fee cost reduction and R&D qualifying cost by 150-250%, you will have set yourself up as the "Asian Silicon Valley."
15 Start Up Companies Massively Growing in Singapore this 2023
You won't have obstacles to start your business ideas in Singapore because you've got a startup hub anywhere you go in the Silicon Valley of Southeast Asia. Below, you'll find 15 of Singapore's best startup companies that have seen enormous success through the years. Learn more about their performance, services, and practices below.
Seedly (Finance App)
Expense tracking is a must for any Singaporean and foreign worker in the country. Without monitoring your expenses, you can get yourself in huge financial trouble and budget mismatch. Thankfully, Seedly's convenient fintech app made it easy for anyone to manage their expenses, allowing them to focus on their current financial goals or drive down their monthly bills.
Goal: Seedly's app is known for its beautiful aesthetic. It introduces itself with a simple balance and monthly cash flow overview. The app allows detailed customization, such as categorizing all expenses for up to five bank accounts and credit cards you register on the application. However, the app's biggest innovation is its social approach to financial management.
The startup has a community feature allowing anyone to crowdsource savings knowledge. They can put up their financial decision and context for review and compare it against others in the same financial situation.
Seedly's app's amazing reception and performance received S $19,000 in two funding rounds from two investors in its first year in 2016. After Hong Kong's CompareAsiaGroup acquired Seedly in 2020, the brand now has the resources to grow its community in Singapore and the world beyond, allowing the Singapore-born startup to thrive outside the country's premises and establish its brand.
Founders: Kenneth Lou, Tee Ming Chew
Service Type: Social-Style Financial Expense Tracker
Company Size: 50
One of the biggest headaches anyone from Singapore can tell you is the huge burden of applying for personal bank loans. While licensed moneylenders have made it easy for borrowers with their quick loan release, banks have too much on their plate to streamline the process.
Goal: Thankfully, Credit Culture came in to provide personal loan application digital platforms easily accessible through smartphones and any internet-connected device.
The innovation allowed borrowers to find better alternatives to existing options in their local areas. Founder Edmund Sim's goal was to introduce lower credit costs for Singaporeans in the lower-income bands, especially those with poor credit but who have a stable income.
In doing so, Credit Culture has cut out the middlemen, allowing borrowers to avoid late interest and early settlement fees, get instant loan approval, and get personalized quotes perfect for their current financial situation.
To put it simply, anyone in Singapore can now get a loan and have the means to pay for it.
Founders: Edmund Sim
Service Type: All-Income Inclusive Personal Loan Application Service
Company Size: 50
Skuad (Digital Payroll)
Digital payroll was a huge problem, especially if you're managing team members worldwide. Remote work was a fresh concept in 2010. However, in the decades that followed, the technology took itself to the next level. Southeast Asia became a hub for highly-talented individuals connecting with friendly and results-driven companies.
Skuad founders Bobby Choi, Neil Davidson, and Paul Leishman found that many Singapore companies globally outsource their workforce. This realization led to Skuad's development and enrichment.
Goal: Skuad combines traditional project management applications and platforms with a focus on payroll streamlining for global teams. The platform's advanced features achieve next-level payroll technologies for full-time employees, including benefits, taxation, local compliance, and government-mandated contributions, a major remote team payroll hurdle.
In December 2020, Skuad's activities flourished when investors funded $ 4 million to expand its operations globally.
Founders: Dave Fall, Naman Singhal, and Sundeep Sahi
Service Type: Remote Team HR and Payroll
Company Size: 100
VoloFin (Invoice Financing)
Blockchain is synonymous with cryptocurrency, but the technology's applications go beyond decentralized digital currencies.Founders Anand Tiwari and Roshan Shah built Volofin's base Next-Gen IT platform using blockchain. In doing so, it provides high-quality invoice financing for Singaporean, Indian, and US small to medium enterprises (SMEs).
This allows small to medium companies to get equivalent financing to the total amount of invoices they issue to borrowers. In doing so, they can keep the cash flowing while the lender collects the invoices instead, saving time and profiting both parties.
Goal: Using blockchain for invoice financing allows SMEs to streamline their cash flow at the same level as large companies with the best transparency possible for all those involved.
The best thing about Volofin is it provides immediate price indications and in-principle approval, allowing businesses to make confident financial decisions. Plus, Volofin's friendly user interface has made it popular because it's so easy to apply for invoice financing and get immediate feedback.
Founders: Anand Tiwari and Roshan Shah
Service Type: Blockchain-based Digital Invoice Financing
Company Size: 50
In 2010, digital content exploded immensely as global internet speeds and technologies enabled many to publish more in a short amount of time. With the world uploading more than a petabyte of data daily, content creators had made a digital living.
On the other hand, the digital payments sector wasn't performing well, enabling PayPal almost to have a full monopoly.
Goal: Coda Payments started its venture in 2011, focusing on allowing content creators and publishers to collect payments from customers without credit or debit cards.
Coda Payments will collect the revenues as a carrier biller, which was its initial role with many of its initial clients. Later on, the company expanded to making payment easier through any means possible.
The Straits Times has named Coda Payments one of Singapore's fastest-growing companies because of its innovative payment solutions. Today, the company works with giant multinational companies, including Netflix, Airbnb, Google, Twitter, Transferwise, to name a few.
Founders: Bobby Choi, Neil Davidson, and Paul Leishman
Service Type: Online Payment Facility
Company Size: 250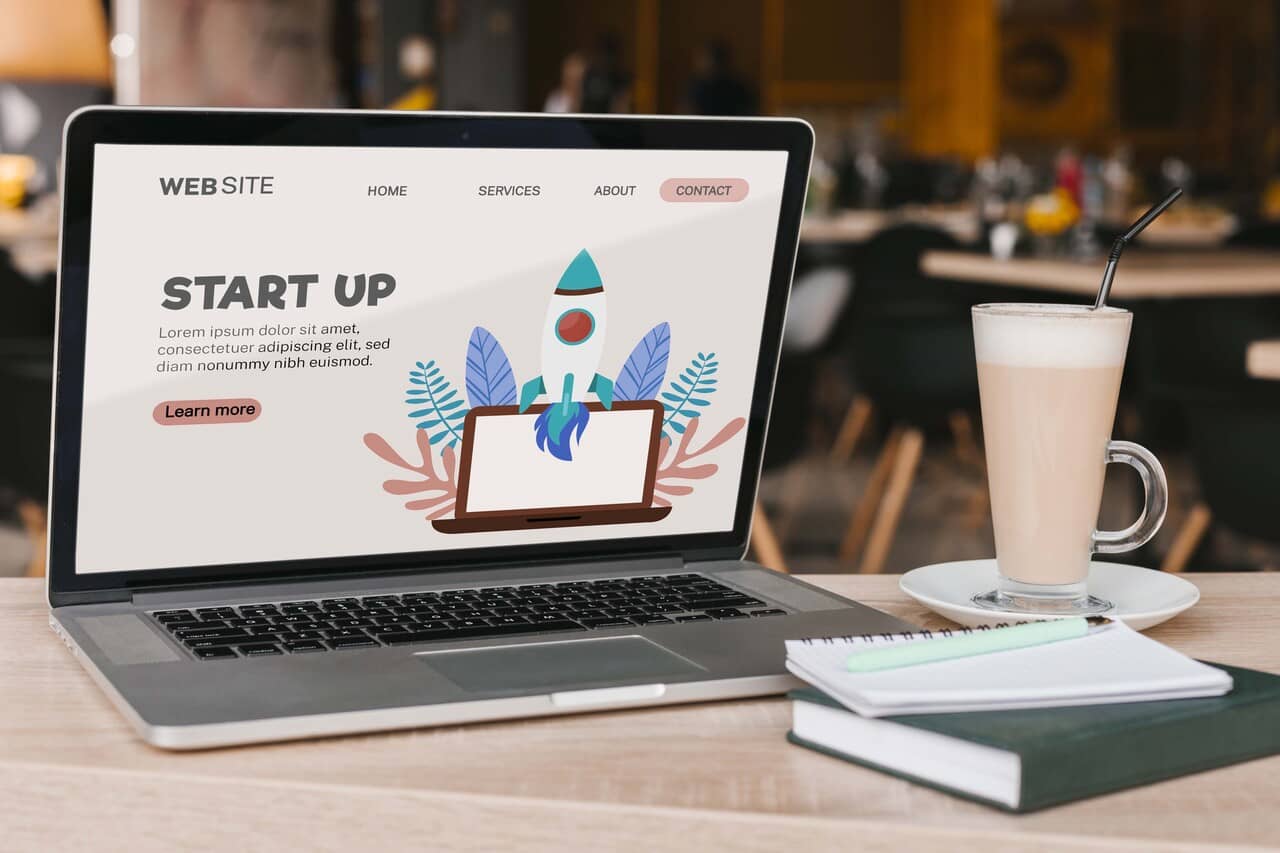 CardUp (Card Card Enablement Platform)
Everyone knows the challenges involved in credit card applications. You'll need to have good bank standing to earn the right to a line of credit. However, once you get application approval, you get into a world of convenience.
CardUp focuses on taking that convenience to the next level by enabling you to pay anything using your card, including payrolls, rent, invoices, cheques, among others.
Goal: Enterprise Resource Planning (ERP) is essential to most accounting platforms in streamlining company expenses. CardUp made itself easily connectable. Doing this enables any company to have a consistent financial and data report from all platforms, saving time and resources.
Plus, when you pay using your card, you still earn the benefits of using them. For example, if your card rewards you with miles whenever you use it, you will get those rewards.
CardUp became a useful middleman paying overseas suppliers who don't accept card payments. The startup accepts the payments and pays the suppliers in any method they need.
Thanks to their innovations, CardUp became popular. It continues to be a primary payment option among companies and banks in Singapore and Malaysia. From 2015, CardUp has expanded its operations from Singapore and Malaysia to Hongkong, and they will continue to keep growing thanks to their convenient service.
Founders: Nicki Ramsay
Service Type: Credit Card Payment Utility
Company Size: 50
AIDA (Data Platform)
Artificial intelligence (AI) technologies have become a frequently mentioned subject for many businesses. You can find early simple AI adoption in a company's auto-responding social network messaging account. Entrusting AI to perform certain financial and banking tasks, including financial advice, can be tricky.
AIDA dug deep into the world of machine learning focused on providing both insurance and banking companies tailor-made computer intelligence. The AI company's current technology level allows custom AI to perform risk and compliance analytics, which are crucial tools in the tasks involved with insurance and banking products.
Goal: Today's technology allows risk assessors and actuaries to speed up their risk assessment profiling procedures. However, with AIDA, businesses can automate these processes. Doing so allows them to free up employees to perform further tasks, use fewer resources when reviewing borrower risk and compliance, and get accurate data with fully-customizable reporting.
Since 2016, AIDA has raised one round of investments from three investors. MasterCard is one of their major investors and has invested an undisclosed amount in the company.
Founders: Andrew Ang
Service Type: Risk and Compliance Analysis Artificial Intelligence
Company Size: 50
Insider (AI-Powered Growth Management Platform)
Digital marketing boomed after the Y2K explosion, and horrors abated. As Web 1.0 and internet speeds evolved, so did the face of internet marketing. New practices and strategies kept coming from all sides, making "growth hacking" challenging for many businesses.
Uniformity pieced together fragmented practices thanks to numerous search engines' requirements, the most prominent ones coming from search engine giant Google. Insider established itself in 2012 as a Growth Management Platform (GMP), focusing on driving growth from "start to finish," namely from gaining clients to retaining them, using artificial intelligence and machine learning.
Like AIDA, Insider focused on providing client digital marketing businesses insight about their potential target audiences.
Goal: Using the right voice and content on target customers can make a product or service highly irresistible in digital marketing. Speeding up audience analysis using AI and machine learning enables even the smallest marketing firms to have big-budget research analytics.
Nine investors saw Insider's potential for their exceptional use of AI. In doing so, they've raised S $46.1 million in funding over six rounds. Today, Insider has multinational clients, including Singapore Airlines, L'Oreal, and Estee Lauder, to name a few.
Founders: Arda Koterin, Hande Cilingir, Mehmet Sinan Toktay, Muharrem Derinkok, Okan Yedibela, and Serhat Soyuerel
Service Type: Growth Management and Analytics Platform
Company Size: 1000
Cloud technologies began as a simple concept: to outsource all hardware and software capabilities. Doing this reduces operational costs and management headaches for many businesses. While cloud tech isn't perfect, it's capable of saving time and money. Many companies, such as Google's suite of productivity tools, can attest to its efficacy.
In 2008, the founders of Attune Technologies found that having a common platform among hospitals, pharmacies, laboratories, and other medical facilities boosted Singapore hospitals' productivity and response with consistent and actionable information. Attune didn't stop with employing a data-centered approach to Medtech and medical departments. It continued to develop technology that integrates medical devices using the Internet-of-Things (IoT) network.
Goal: Its two well-designed applications are reduced and focused on the existing communication protocols that hamper many collaborations and data integrations in Singapore's healthcare industries. From Singapore, Attune Technologies is now operating and working with hospitals across 16 countries today.
Founders: Anand Gnanaraj, Arvind Kumar, Mohanaraj Paramagurusamy, and Ramakrishnan Venkataraman
Service Type: Cloud-Tech Based Medical Collaborative Platform
Company Size: 250
NinjaVan (Courier Service)
Around 2014-2016, the word "startup" became a common term mainstream media had spread all over the internet.
Goal: Uber, Airbnb, and many other out-of-incubation startups continued to make promising and effective technologies revealing a new tech-driven world beyond the horizon. Ecommerce grew to new heights during this time, and someone needed to deliver the high delivery volume from factories and distributors to buyers.
Everyone has seen NinjaVan as one of the primary courier services in top-performing eCommerce portals, such as Lazada, Shopee, and Alibaba. However, only a few know that the brand originated from Singapore as a logistics company that founders Boxian Tan, Chang Wen Lai, and Shaun Chong started and continued running in Singapore.
The company grew at the same time as eCommerce shopping because it is popular. Their efforts to deliver orders within the same week continued to grow the company.
Today, they serve millions of packages every day to customers in Singapore, Malaysia, Indonesia, Thailand, Vietnam, and the Philippines. In 2020 and 2021, the company continued to grow to new heights thanks to COVID19 forcing everyone to stay at home and do their shopping using the internet.
Founders: Boxian Tan, Chang Wen Lai, and Shaun Chong
Service Type: Courier and Logistics Services
Company Size: 1000
TradeGecko (Online Inventory & Order Management Software)
Cloud technology was in its adolescent stages in 2012 with a few hits and many misses. The technology had existed five years before, but it was experimental. Plus, during the time, businesses always flunked their possible practical applications because of the lacking technologies.
With Web 2.0's continuous evolution and increasing internet speeds, TradeGecko established its brand among satisfied small-to-medium enterprises looking for an integrated sales, supply, operations, inventory, and accounting platform suitable for their daily operations.
Goal: It's goal is simple–to build around a company's operations. Traditionally, new technologies forced businesses to adapt and slow down to integrate new routines. TradeGecko built custom integrated systems that seamlessly worked with a company's existing processes.
Today, TradeGecko continues to operate in more than 100 countries, including the United States, Australia, and Hong Kong.
Founders: Bradley Priest, Cameron Priest, and Carl Thompson
Service Type: Custom business inventory and integration software development
Company Size: 250
InfoTrie (Sentiment Analysis & News Analytics Engine)
Information is power, especially if you're an investor or a business owner. As web 2.0's evolution continued to skyrocket from 2005 onwards, people familiar with the tech began to see data as the gold rush of the future.
InfoTrie's founders Frederic Georjon, Janees Elamkulam, and Sandeep Chellappen saw the enormous raw financial data that needed refining. It became the company's goal to use technology that refines all finance and news big data into small warnings allowing investors to change their course before it's too late.
Goal: The algorithm InfoTrie uses to analyze the financial industry's news, blogs, and media products is kept under heavy lock and key. However, many investors can attest to the refined data's helpfulness in monitoring, building, and creating a dependable and profitable portfolio.
Founders: Frederic Georjon, Janees Elamkulam, and Sandeep Chellappen
Service Type: Financial Data and News Aggregate
Company Size: 50
Doctor Anywhere (Healthcare Consultation Platform)
Consultancies over the internet were unheard of because many Skype video calls always petered out for many users. With internet speeds and infrastructure evolving since 2010, the year 2016 was just perfect for Lim Wai Mun's idea to come into fruition. The "year of the startups" gave his idea, Doctor Anywhere, a great start among investors.
If you have a smartphone or internet device with a camera, you can get consultations for anything.
Goal: The company has cultivated and created the best SG healthcare provider network, allowing Singaporeans to have health consultations through video calls anywhere and have their prescriptions delivered straight home. Plus, your health professionals can access your existing health information conveniently too.
With the rise of COVID19 from 2020 to the present, Doctor Anywhere's tech-led capabilities continued to grow into a startup unicorn. While it has created some rivals because of the increasingly-enormous need for on-demand healthcare consultations online, Doctor Anywhere remains a top-tier company that investors give their full confidence.
Founder: Lim Wai Mun
Service Type: On-Demand Healthcare Consultation and Prescription
Company Size: 50
Peer-to-peer (P2P) is a design or algorithm model that allows peers to connect with like-minded systems in the network.
Goal: Funding societies took this computer concept by creating a common platform that connects SMEs with commercial and organizational lenders who have the same objectives and goals. Consequently, Funding Societies provides additional funding to startups of any size by involving even the smallest investors to help them jumpstart and grow.
Over the years, Funding Societies has won ITU Telecom's Global Excellence award. The company received an undisclosed but huge investment amount from the Samsung Venture Investment Corporation in December 2020, securing the startup's future as a growing, industrial household name.
Founders: Iwan Kurniawan, Kelvin Teo, and Reynold Wijaya
Service Type: Peer-To-Peer Investment Network
Company Size: 250
Near (AI-powered growth management platform)
Insider is a data-driven company that built its brand over raw data processing. It's the same case with Near.
Anil Matthews expanded data-driven processing by analyzing all data across the 44 countries where it's operational. To do this, Near created an AI platform AllSpark.
The AI creates location-based client profiles. Then, AllSpark will merge data from their partners, suppliers, and customers, and suggests software-as-a-service (SaaS) products that will help enhance any company's productivity and profitability.
Goal: Near's concept proved productive and dependable as its clientbase grew. News Corp, the We Company, and MasterCard are now using Near's AllSpark to improve their respective brands. Near has recently acquired various data-enriching assets, such as the Paris-based location AI company Teemo, in 2020.
Founder: Anil Mathews
Service Type:
Company Size: 250
Have Some Great Ideas That Can Start an Influential SG Business? Then Get Started Quick!
Your business idea might just be the next startup unicorn that can change the world's integral operations. If you have some great ideas, Enterprise Singapore's startup nurturing initiative might just be for you.
The government's startup support initiative offers nine programs for founders, talents, mentors, and more. If you're looking to be part of Singapore's next generation of tech-oriented disruptive technologies, you should check out the programs here!
If you're planning to test some business concepts that you have in mind, it wouldn't hurt to invest in an idea you believe in strongly. You can always count on initial funding through Raffles Credit's easy-to-apply and quick-release personal loans. Visit our website today and apply for a loan you can get on the same day!